Check out Sadie's blog at www.where-is-he.com!! 
Due to the fact that our server was down temporarily yesterday, I was unable to post. So, I guess you could call it Sadie Sunday this week. 😀
I wanted to post some up-coming movies for which I am super excited to see!
The first of which is House at the End of the Street.
A horror movie starring The Hunger Games Jennifer Lawrence and Academy Award Nominee Elisabeth Shue? YES PLEASE!! This story looks like it's right up my alley and the trailer is great.
Next up is Chernobyl Diaries.
The first of 2 movies with 'Diaries' in the title. Apparently, Hollywood is still bored but whatever. The movie looks great with enough creep factor and disappearing people to satisfy Horror fans. This comes from the "creator" of Paranormal Activity, so I'm expecting big things.
This next one reminds me a lot of Let the Right One In and is the second film with 'Diaries' in the title.


The Moth Diaries casts Scott Speedman as a teacher at an all girls (Catholic?) school. If I would've had a teacher like that, it would've been impossible to concentrate. Add in a few Single White Female undertones and a Vampire and this one is definitely on my list.
Sound of my Voice is presented as a Documentary of two people infiltrating a cult.


You can watch the first 12 minutes of the film here. It looks interesting and seems as though it might be able to keep my attention throughout. We'll see.
On the lighter side, we have Ruby Sparks.
Paul Dano plays a writer suffering from writer's block until he starts writing about HER. He writes into existence a woman who, in his eyes, is perfect for him. Independent Rom Com is the best kind, in my opinion.
So, what up-coming movies are you excited for? No fair saying The Avengers. That's just obvious! 😉

Flick or Lit is a meme hosted here, where we compare books and their silver screen companions.
You could beat the reasoning of what makes a good adaptation until the cows come home (then you could beat up the cows), so there's no point in wigging out over that. I try to see movies as a companion piece to a book, something to enhance the experience but not as a replacement to the original work.
Nick Cassavetes
Directed by Nick Cassavetes, this adaptation of author Nicholas Sparks' bestselling novel revolves around Noah Calhoun's (James Garner) regular visits to a female patron (Gena Rowlands) of an area nursing home. Rather than bore her with the inanities of everyday life, Calhoun reads from an old, faded notebook containing the sweeping account of a young couple (Ryan Gosling and Rachel McAdams) whose love affair was tragically put to a halt after their separation in the midst of World War II. Seven years later, the couple was reunited, and, despite having taken radically different paths, they found themselves unable to resist the call of a second chance. The Notebook also features Joan Allen, Sam Shepard, and Kevin Connolly.
In my humble opinion, I've never liked Sparks' books as much as the movies. In book for, they are pretty thin, but work brilliantly with the right actors and screenplay for the silver screen. The Notebook, is one of my all time favorite movies. I am pretty sure I have seen it half a million times (and the back story as well – which if you haven't seen the extra scenes; holy steamy!).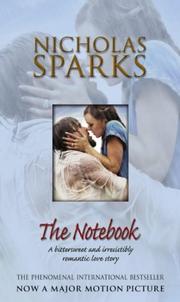 A man with a faded, well-worn notebook open in his lap. A woman experiencing a morning ritual she doesn't understand. Until he begins to read to her. The Notebook is an achingly tender story about the enduring power of love, a story of miracles that will stay with you forever. Set amid the austere beauty of coastal North Carolina in 1946, The Notebook begins with the story of Noah Calhoun, a rural Southerner returned home from World War II. Noah, thirty-one, is restoring a plantation home to its former glory, and he is haunted by images of the beautiful girl he met fourteen years earlier, a girl he loved like no other. Unable to find her, yet unwilling to forget the summer they spent together, Noah is content to live with only memories. . until she unexpectedly returns to his town to see him once again. Allie Nelson, twenty-nine, is now engaged to another man, but realizes that the original passion she felt for Noah has not dimmed with the passage of time. Still, the obstacles that once ended their previous relationship remain, and the gulf between their worlds is too vast to ignore. With her impending marriage only weeks away, Allie is forced to confront her hopes and dreams for the future, a future that only she can shape. Like a puzzle within a puzzle, the story of Noah and Allie is just beginning. As it unfolds, their tale miraculously becomes something different, with much higher stakes. The result is a deeply moving portrait of love itself, the tender moments, and fundamental changes that affect us all. Shining with a beauty that is rarely found in current literature, The Notebook establishes Nicholas Sparks as a classic storyteller with a unique insight into the only emotion that really matters.
Like A Walk to Remember, The Notebook, was glacially paced and ultimately unsatisfying. To be perfectly fair though, I read the book years after seeing the movie. I had those characters, setting, lines, etc… totally engrained in my mind, and I don't think the book lived up to it's companion.
I could be totally wrong though! What do you think? What is it about Nicholas' novels that make them translate better to the scene? Which Sparks' movie is your favorite?
Loading ...

Flick or Lit is a weekly-ish meme hosted here, where we compare books and their silver screen companions.
You could beat the reasoning of what makes a good adaptation until the cows come home (then you could beat up the cows), so there's no point in wigging out over that. I try to see movies as a companion piece to a book, something to enhance the experience but not as a replacement to the original work.
Daniel Barnz
Beastly is an edgy teen romance about learning how to see past false surfaces to discover true inner beauty. Kyle Kingson (Alex Pettyfer) has it all – looks, intelligence, wealth and opportunity – and a wicked cruel streak. Prone to mocking and humiliating "aggressively unattractive" classmates, he zeroes in on Goth classmate Kendra (Mary-Kate Olsen), inviting her to the school's extravagant environmental bash. Kendra accepts, and, true to form, Kyle blows her off in a particularly savage fashion. She retaliates by casting a spell that physically transforms him into everything he despises. Enraged by his horrible and unrecognizable appearance he confronts Kendra and learns that the only solution to the curse is to find someone that will love him as he is – a task he considers impossible.
Repulsed by his appearance, Kyle's callous father (Peter Krause) banishes him to Brooklyn with a sympathetic housekeeper (LisaGay Hamilton) and blind tutor (Neil Patrick Harris). As Kyle ponders how to overcome the curse and get his old life back, he chances upon a drug addict in the act of killing a threatening dealer. Seizing the opportunity, Kyle promises the addict freedom and safety for his daughter Lindy (Vanessa Hudgens) if she will consent to live in Kyle's Brooklyn home. Thus begins Kyle's journey to discover true love in this hyper-modern retelling of the classic "Beauty and the Beast" story.
The movie is VERY different from the book. Honestly it was better. They took out a lot of the cheese that plagued the novel and really made a new vision for the Beauty and the Beast tale.
5 BIG differences: (slight spoilers)
1. Kyle/Hunter/Adrian isn't furry. Also in the book his alter-ego is Adrian in the movie it's hunter.
2. No mirror in the movie.
3. Liddy's dad is slightly less of a douche-nozzle as he brings her to Kyle for her "protection" instead of outright giving her up.
4. Kendra is not Magda and Magda is Zola in the movie.
5. The ending is COMPLETELY different (however the alternate ending with the Blu-ray is much closer to the book).
You can read my full review here.
I am a beast. A beast. Not quite wolf or bear, gorilla or dog, but a horrible new creature who walks upright – a creature with fangs and claws and hair springing from every pore. I am a monster.You think I'm talking fairy tales? No way. The place is New York City. The time is now. It's no deformity, no disease. And I'll stay this way forever – ruined – unless I can break the spell.Yes, the spell, the one the witch in my English class cast on me. Why did she turn me into a beast who hides by day and prowls by night? I'll tell you. I'll tell you how I used to be Kyle Kingsbury, the guy you wished you were, with money, perfect looks, and a perfect life. And then, I'll tell you how I became perfectly beastly.
Sometimes I felt like this was a scene by scene rewrite of Disney's Beauty and the Beast. It was cute and fluffy and easy to read. There was definitely cheese, but the story is so sweet you can't help but like it.
You can read my full review here.
Loading ...
2011 disappeared in a flash for me, I finished my second degree, moved for the first time in 5 years, started my new blog and doubled the growth of my business. I also read more books and saw more movies than ever before.
Rather than post all week a bazillion top-ten lists, I figured I'd just do it in one giant chunk. This year I found several new series I will be continuously addicted too, read a metric ton of YA, fell in love with a dozen new literary men and found a fae series that I actually liked!
2011 Book Break Down:
83 Books Read and Reviewed | 20 comics read (slow year) | 34,768 Pages Read
Top 10 Books of 2011:
10. The Help by Kathryn Stockett
9. Water for Elephants by Sara Gruen
8. Mockingjay (Hunger Games #3) by Suzanne Collins
7. Torrent (River of Time #3) by Lisa T. Bergren
6. Catching Fire (Hunger Games #2) by Suzanne Collins
5. Daughter of Smoke and Bone by Laini Taylor
4. Kiss of Snow (Psy-Changling #10) by Nalini Singh
3. Hunger Games (Hunger Games #1) by Suzanne Collins
2. One Foot in the Grave (Nighthuntress #2) by Jeaniene Frost
1. Shadowfever (Darkfever #5) by Karen M. Moning
Epic Series of 2011: Darkfever by Karen M. Moning
Epic YA Series of 2011: Hunger Games by Suzanne Collins
Epic Guiltless Pleasure: Kiss of Snow (Psy-Changling #10) by Nalini Singh
Epic YA Debut: Daughter of Smoke and Bone by Laini Taylor
Epic Re-Read: Game of Thrones (Song of Ice and Fire #1) by George R.R. Martin
This was an interesting year for movies. The first few months held some of the absolute worst trash I have ever had to pay to see. Then with summer there was a huge up-swing with some seriously great blockbusters and comic movies. Fall brought another hiatus from anything good before going into award-potential season. There we fell short again leaving the door wide open for indie's to take the statues (guess we shall see in the next few months). The holidays brought the last spree of blockbusters and several looooooooooooong awaited flicks.
2011 Movie Breakdown:
40 Movies seen in theaters | 50 Movies Reviewed
Top 10 Movies of 2011:
10. The Girl With the Dragon Tattoo
9. Thor
7. Harry Potter and the Deathly Hallows Part 2
6. Mission: Impossible Ghost Protocol
5. The Help
4. Super 8
3. Bridesmaids
2. Hugo
1. Drive
Epic Comedy of 2011: Bridesmaids
Epic Book to Movie of 2011: The Help
Epic Guiltless Pleasure Movie of 2011: Breaking Dawn Part 1
Worst Movie of 2011: Suckerpunch
I have been surfing the couch hard core today as I get over my pre-holiday icky-ness. In my musings I ran across this little survey at the Broke and the Bookish and decided to join in the fun. Like many, I was a bit addicted to the email/myspace surveys that were popular half a decade ago.
1. The Book I am Currently Reading – Anna and the French Kiss by Stephanie Perkins
I had a person (or two) totally riding me to read this book. Honestly had I known it took place in Paris I would have jumped on it sooner. So far I am loving it, and the fact I have been to Paris and can visualize the setting as well as the appreciation for film that pops up through out this book makes it practically made for me.
2. The Last Book I Finished – Daughter of Smoke and Bone by Laini Taylor
I have been absolutely vomiting praise for this book since I finished it. I cannot recommend it enough and I am so excited that it's being made into a movie! If you are a PNR, fantasy, angel mythos, YA fan, etc… you will love Daughter of Smoke and Bone.
3. The Next Book I Want to Read – Glory in Death (In Death #2) by J.D. Robb
After an extended stint in YA land I am dying for some steam. I loved the first book in the series Naked in Death and am anxious to see what's next for Rourke and what's-her-face.
4. The Last Book I Bought – Daughter of Smoke and Bone by Laini Taylor
Ha ha, see above. Gush, gush, gush.
5. The Last Book Given to Me – I totally can't remember the last book that was given to me. I think at this point it may be the box set of the Twilight series that my mom got me. My original paperbacks were passed around to at least a dozen people, and they look it.

Flick or Lit is a weekly-ish meme hosted here, where we compare books and their silver screen companions.
You could beat the reasoning of what makes a good adaptation until the cows come home (then you could beat up the cows), so there's no point in wigging out over that. I try to see movies as a companion piece to a book, something to enhance the experience but not as a replacement to the original work.
With it's recent release to DVD, I finally got to see Water for Elephants for the first time since it left the theaters. Oh man did I love that movie. Review here. The book was one of the best books I have read this year as well. Honestly it's a tough choice as to which was better. What are your thoughts?
Water for Elephants (2011)
Francis Lawrence
A veterinary student abandons his studies after his parents are killed and joins a traveling circus as their vet.
There was very little about this movie that I didn't like. Every frame was beautifully lit, set and shot that you could have framed all of them. Christoph Waltz was absolutely perfect at August, and combining his character with Al's was really smart for the movie.
The tone, emotions and magic of the book were perfectly captured on screen. Very well done and one of my favorite movies of the year.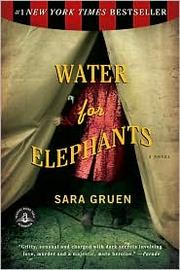 Though he may not speak of them, the memories still dwell inside Jacob Jankowski's ninety-something-year-old mind. Memories of himself as a young man, tossed by fate onto a rickety train that was home to the Benzini Brothers Most Spectacular Show on Earth. Memories of a world filled with freaks and clowns, with wonder and pain and anger and passion; a world with its own narrow, irrational rules, its own way of life, and its own way of death. The world of the circus: to Jacob it was both salvation and a living hell.
Water for Elephants was one of those books that just blew me away. I remember I had just finished a lengthy YA stint, and I seriously couldn't take any more simpering, when I picked up this book. Omg, it was the perfect remedy to what annoyed me.
Colorfully written, the history pulled me in immediately and was totally glued to every word of Jacob's story. I could easily imagine the world of the Benzini Brother's where I wanted to be and not at the same time. This is absolutely one of those "not to be missed" books.
Loading ...

Flick or Lit is a weekly-ish meme hosted here, where we compare books and their silver screen companions.
You could beat the reasoning of what makes a good adaptation until the cows come home (then you could beat up the cows), so there's no point in wigging out over that. I try to see movies as a companion piece to a book, something to enhance the experience but not as a replacement to the original work.
As this is unofficially Twilight week, I figured it only fitting to do something vamp themed. Let's take us back (way-back) to where my obsession with vampires started.
Interview with the Vampire: The Vampire Chronicles (1994)
It hadn't even been a year since a plantation owner named Louis had lost his wife in childbirth. Both his wife and the infant died, and now he has lost his will to live. A vampire named Lestat takes a liking to Louis and offers him the chance to become a creature of the night: a vampire. Louis accepts, and Lestat drains Louis' mortal blood and then replaces it with his own, turning Louis into a vampire. Louis must learn from Lestat the ways of the vampire.
I was obsessed with seeing this movie since the moment I saw the trailer. However because I was 9 at the time, it wasn't gonna happen. In fact it was another 6 years before I finally got to see it.
A straight up paradigm shift happened then. Up until that point I was a total sci-fi nerd, Star Wars totally rocked my world and every book I read fell into one genre. After seeing Interview though, it was a 180 turn in to the paranormal. And while I may have balanced out my reads/movies/etc… I have never left.
Brad Pitt and Tom Cruise as the broody, tragic, and dare I say handsome vamps of New Orleans was the stuff dreams were made of. That is until Buffy started. So beautifully made and hauntingly shot, this is one of the few movies out there that is superior to its source material.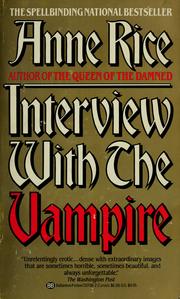 We are in a small room with the vampire, face to face, as he speaks, as he pours out the hypnotic, shocking, moving, and erotically charged confessions of his first two hundred years as one of the living dead. . .
I was bored out of my mind for most of this book and Louis needed to be slapped up-side the head most of the time. I couldn't relate to anybody in this book and the story moved at a snails pace. There were times when I started skimming just to get past pages and pages of detailed descriptions. That being said once I got to the end I felt it was worth it, it's an enduring story and Lestat is still one of my favorite characters on screen or page.
Which was your favorite?
Loading ...
What's opening in theaters you ask? And should you even bother? Friday Frack List is a weekly deal hosted here.
As we grow nearer to the holidays, movies start coming out by the bucket load and we start to see the first of the Oscar contenders. Or at least what the studios are hoping will be a contender. This is also the time of year when Clint Eastwood releases his annual film about something totally fantastic that no doubt will throw a wrench into said awards season. This year is no exception with the DiCaprio starring J. Edgar.
Opening along side Eastwood is the (too) long advertised Immortals starring Henry Carvill and Kellan Lutz. The early reviews haven't been kind but it already looks better than Clash of the Titans or this year's big bomb Conan.
And finally, Jack and Jill. Apparently you are not a comedian until you've done at least one multi-role/cross dressing movie. Jack and Jill is destined to an early grave, it doesn't stand a chance against this weeks competition and will be readily forgotten after next.
Honestly my money is on Puss and Boots to take the weekend. Unless Immortals is better than anticipated.
So what are you seeing this week? Politics, abs or Sandler?
Tarsem Singh
CRITICS: 40%
USERS: 80%
The brutal and bloodthirsty King Hyperion (Mickey Rourke) and his murderous Heraklion army are rampaging across Greece in search of the long lost Bow of Epirus. With the invincible Bow, the king will be able to overthrow the Gods of Olympus and become the undisputed master of his world. With ruthless efficiency, Hyperion and his legions destroy everything in their wake, and it seems nothing will stop the evil king's mission. As village after village is obliterated, a stonemason named Theseus (Henry Cavill) vows to avenge the death of his mother in one of Hyperion's raids. When Theseus meets the Sybelline Oracle, Phaedra (Freida Pinto), her disturbing visions of the young man's future convince her that he is the key to stopping the destruction. With her help, Theseus assembles a small band of followers and embraces his destiny in a final desperate battle for the future of humanity.
Clint Eastwood
CRITICS: 41%
USERS: 78%
J. Edgar explores the public and private life of one of the most powerful, controversial and enigmatic figures of the 20th century. As the face of law enforcement in America for almost fifty years, J. Edgar Hoover (Leonardo DiCaprio) was feared and admired, reviled and revered. But behind closed doors, he held secrets that would have destroyed his image, his career and his life.
Dennis Dugan
CRITICS: 2%
USERS: 69%
Jack and Jill is a comedy focusing on Jack Sadelstein (Adam Sandler), a successful advertising executive in Los Angeles with a beautiful wife and kids, who dreads one event each year: the Thanksgiving visit of his identical twin sister Jill (also Adam Sandler). Jill's neediness and passive-aggressiveness is maddening to Jack, turning his normally tranquil life upside down. Katie Holmes plays Erin, Jack's wife.
Related articles
As this is a book and movie review site, I saw it only fitting to compare the books that goto movies and television (is there a visa versa?). While it's a pretty common consensus that the books typically trumps the screen, there are those that raise the bar and capture readers and non-readers alike.
You could beat the reasoning of what makes a good adaptation until the cows come home (then you could beat up the cows), so there's no point in wigging out over that. I try to see movies as a companion piece to a book, something to enhance the experience but not as a replacement to the original work.
For Flick or Lit #1, let's looks at book that's been adapted numerous times, countless ways, in every imaginable genre, plus it's one of my absolute favorite stories!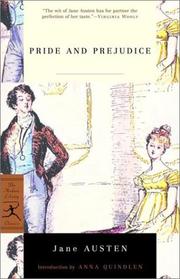 Elizabeth Bennet is the perfect Austen heroine: intelligent, generous, sensible, incapable of jealousy or any other major sin. That makes her sound like an insufferable goody-goody, but the truth is she's a completely hip character, who if provoked is not above skewering her antagonist with a piece of her exceptionally sharp — but always polite — 18th century wit. The point is, you spend the whole book absolutely fixated on the critical question: will Elizabeth and Mr. Darcy hook up?
Let's face it, as far as stories go, this one is damn perfect. Any book that starts with…
IT is a truth universally acknowledged, that a single man in possession of a good fortune must be in want of a wife.
…is going to be bloody legendary.
You can't ask for a better heroine, funny, witty, smart and unbelievable confident. And Mr. Darcy? There simply is no comparison, the man has had my heart since I first read this at 15. I have A LOT of literary crushes, but it will always be Mr. Darcy.
If you haven't read this book, shame, shame, shame. But moving on!
Pride and Prejudice (TV mini-series) (1980)
While the arrival of wealthy gentleman sends her marriage-minded mother into a frenzy, willful and opinionated Elizabeth Bennet matches wits with haughty Mr. Darcy.
A solid BBC mini series, with all the charm but none of the Colin Firth. Even made in 1980, it's not like this series looks dated, even today. Enjoyable but there are better options.
Pride and Prejudice (TV mini-series) (1995)
Jane Austen's classic novel about the prejudice that occurred between the 19th century classes and the pride which would keep lovers apart.
The series that I fell in love with first *cough* Colin Firth *cough* I saw it first when I was 15 and since then have watched it numerous times. Jennifer Ehle is STILL my favorite Elizabeth. Her poise and expressions of exasperation are my favorite, and yet there is a vulnerability to Elizabeth that only she pulls off. Also Mr. Darcy coming out of the lake in just his white shirt and riding boots, is the stuff dreams are made of.
Bride and Prejudice (2004)
Jane Austen's Pride and Prejudice gets a Bollywood treatment.
Ha!! Only Bollywood could turn it into a musical, and hysterical one at that. Oh man what Mr. Collins is turned into is actually more disgusting (think rotating bed and whitey tighties). It's such a fun watch regardless and a completely different take on the classic then you'll ever come across.
Sparks fly when spirited Elizabeth Bennett meets single, rich, and proud Mr. Darcy. But Mr. Darcy reluctantly finds himself falling in love with a woman beneath his class. Can each overcome their own pride and prejudice?
In the non series category this one would be hands down my favorite. I could listen to Matthew McFayden's voice for.ev.er. Ah, the proposal scene KILLS me every time. Absolutely a must see for fans of the book, as the beauty, subtlety and tone are best captured in this gorgeous movie.
Lost in Austen (2008)
Amanda, an ardent Jane Austen fan, lives in present day London with her boyfriend Michael, until she finds she's swapped places with Austen's fictional creation Elizabeth Bennet.
A contemporary/time travel/alternate take on the original story. Following Amanda as she tries to navigate a world 200 years previous to her own, is hilarious and some how telling of our generation at the same time. While it does go off "canon" from the book, the idea of frolicking around with Mr. Darcy, pretty much rocks.
AND COMING SOON: Pride and Prejudice and Zombies! This book, based on a book is getting the silver screen treatment as well.
So which version tickled your fancy the most? Cast your vote.
Loading ...
What's opening in theaters you ask? And should you even bother? Friday Frack List is a weekly deal hosted here.
With halloween behind us, the holidays have (un)officially begun. And nothing says Christmas like a Harold and Kumar movie… or watching the 99% get back at the 1% in Tower Heist. Whichever floats your boat this weekend, you actually DO have decent options to choose from (something that's been missing since The Help). Any takers? What are you planning on seeing?
Todd Strauss-Schulson
CRITICS: 67%
USERS: 85%
Following years of growing apart, Harold Lee (Cho) and Kumar Patel (Penn) have replaced each other with new friends and are preparing for their respective Yuletide celebrations. But when a mysterious package mistakenly arrives at Kumar's door on Christmas Eve, his attempt to redirect it to Harold's house ends with the "high grade" contents-and Harold's father-in-law's prize Christmas tree-going up in smoke. With his in-laws out of the house for the day, Harold decides to cover his tracks, rather than come clean. Reluctantly embarking on another ill-advised journey with Kumar through New York City, their search for the perfect replacement tree takes them through party heaven-and almost blows Christmas Eve sky high.
Brett Ratner
CRITICS: 67%
USERS: 71%
Ben Stiller and Eddie Murphy lead an all-star cast in Tower Heist, a comedy caper about working stiffs who seek revenge on the Wall Street swindler who stiffed them. After the workers at a luxury Central Park condominium discover the penthouse billionaire has stolen their retirement, they plot the ultimate revenge: a heist to reclaim what he took from them.
Related articles